President of the State Office of Criminal Investigation hands over the € 48,000 "Antonia Minor" to the Spanish Consulate General
In November 2010, Antonia Minor (translated "Antonia the Younger") was stolen from the town hall in Bornos, Spain, and initially disappeared without a trace for several years. The long journey of the marble bust from the ancient Roman city of Carissa Aurelia in what is now Andalusia ended on October 15, 2020. On this day, the President of the Bavarian State Office of Criminal Investigation (BLKA), Mr. Harald Pickert, presented the Roman art object discovered in the 1960s to the Spanish Consul General in Munich.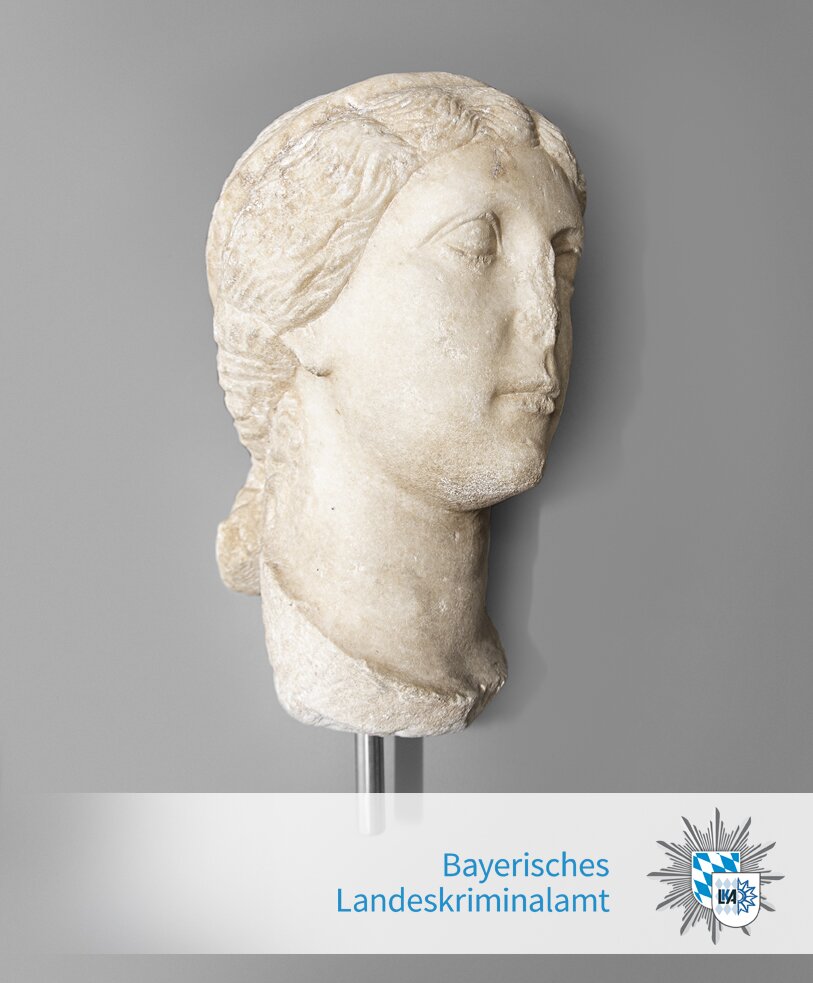 [1]
Spanish authorities discovered the stolen property eight years after its disappearance in an exhibition in Munich and worked since then in collaboration with the BLKA on Antonia Minor's return to Spain. The investigators found that Antonia the Younger had been auctioned in 2011 in a large Munich auction house for € 48,000 (estimated price € 60,000). The private buyer, who at the time apparently did not know anything about the criminal origin of the sculpture, made it available to the museum as an exhibit in 2017.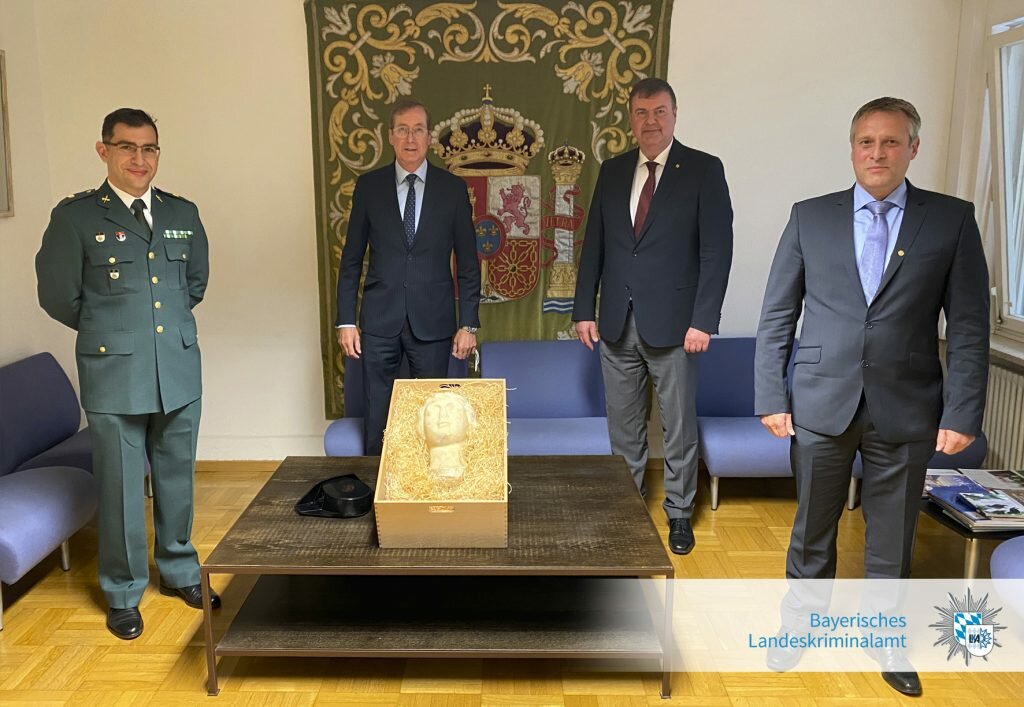 [2]
Because the buyer had legitimately acquired the marble bust and it still belonged to him, the art object could not simply be confiscated and brought to Spain. After long negotiations, including the owner and the auction house, the BLKA was able to help ensure that "Antonia the Younger" finally came back home.
Images:
Marble bust of Antonia Minor (approx. 50 AD) (Bavarian State Office of Criminal Investigation)
From left to right: Major César Sánchez-Sutil, Liaison Officer of the Guardia Civil; Consul General of the Kingdom of Spain in Bavaria, Mr. Francisco Pascual de la Parte, Mr. Police President Harald Pickert, Mr. Detective Chief Superintendent Christian Klein (Art Investigation BLKA) (Bavarian State Office of Criminal Investigation)
(Translated into English from the press article of the Bavarian State Office of Criminal Investigation of October 16, 2020 (https://www.polizei.bayern.de/lka/news/presse/aktuell/index.html/320279))